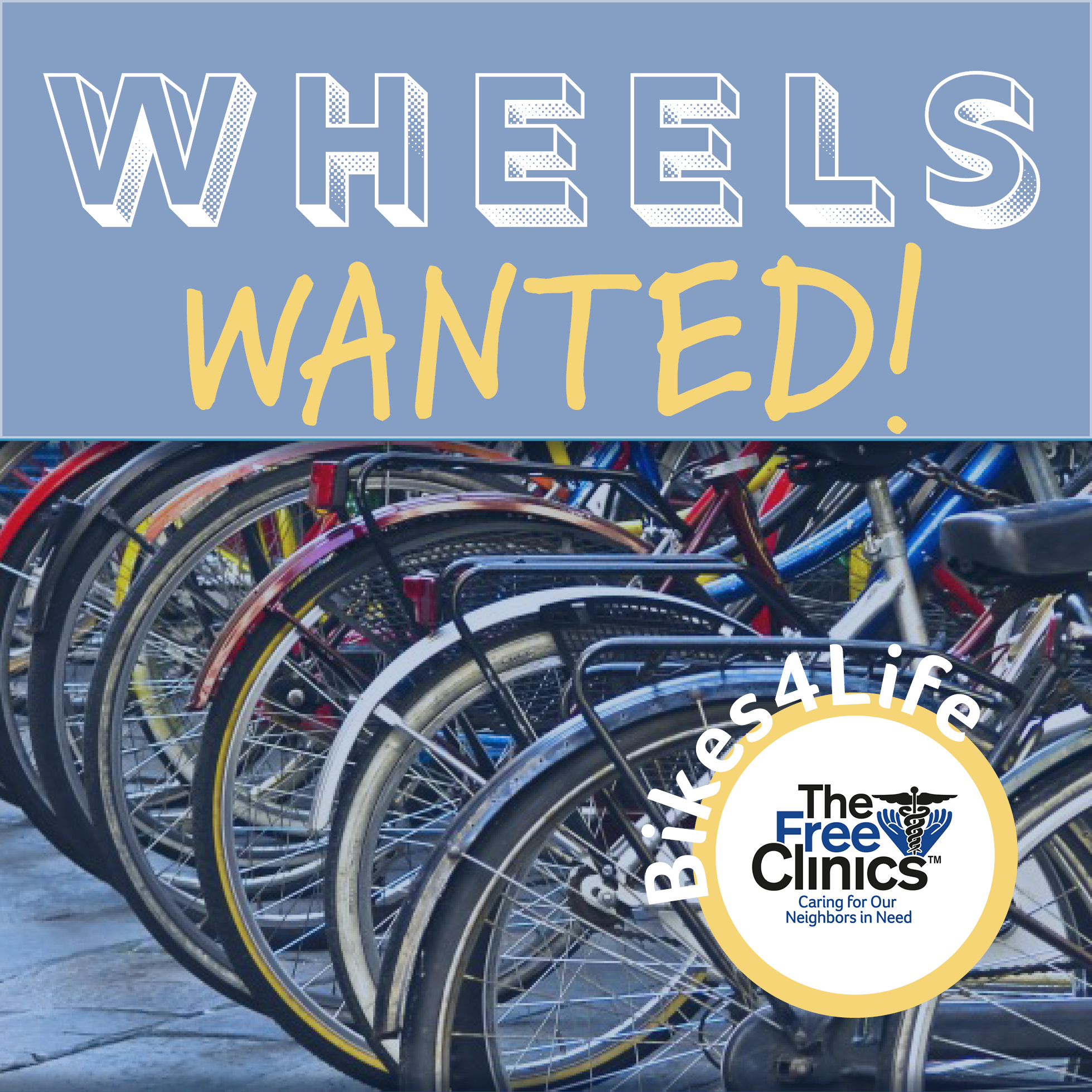 Do you have a bike you don't need anymore? The Free Clinics can use it!
Our Bikes For Life program will refurbish your used bikes with the help of volunteers, local bike shops and bike clubs. The bikes are then donated back to our community neighbors in need to assist them in addressing transportation issues.
Contact Emily Shock at (828) 697-8422 or
eshock@thefreeclinics.org
for more information on Bikes for Life.