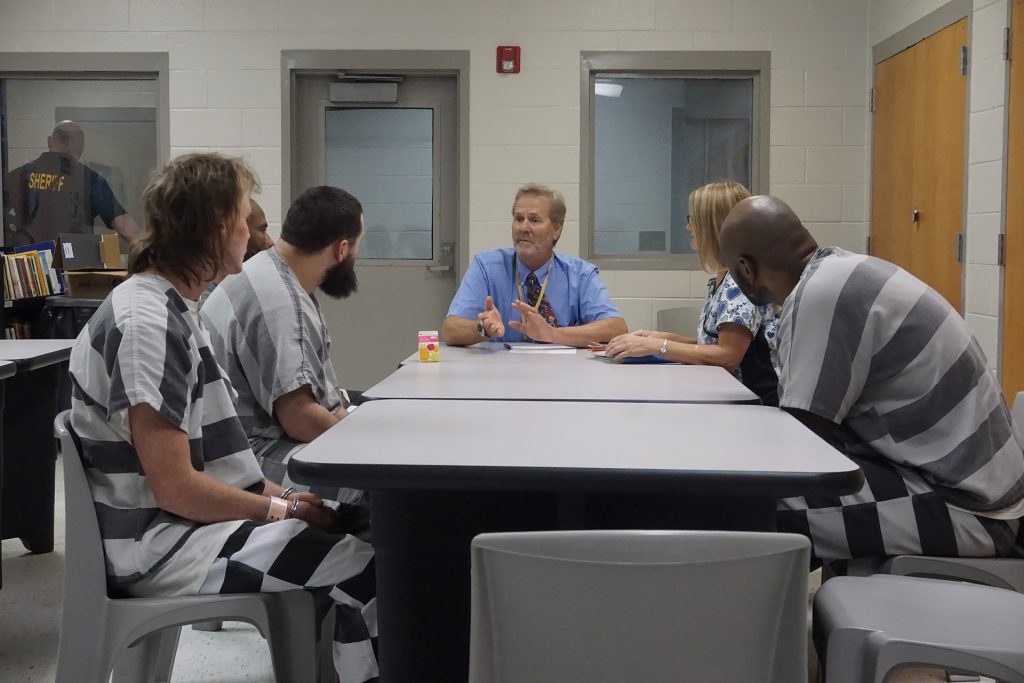 Since 2019, The Free Clinics expanded its innovative Bridges to Health program to the Henderson County Detention Center.
In addition to these comprehensive group medical visits, in 2020 TFC hired a Patient Health Advocate, based in the Detention Center, who connects currently detained and recently released persons with clinical, behavioral health, substance misuse, and/or social services resources.
TFC is also the contracted agency for the licensed behavioral health clinician at HCDC, who conducts clinical mental health and substance abuse assessments and provide case management and therapy services to inmates at the Henderson County Detention Center.