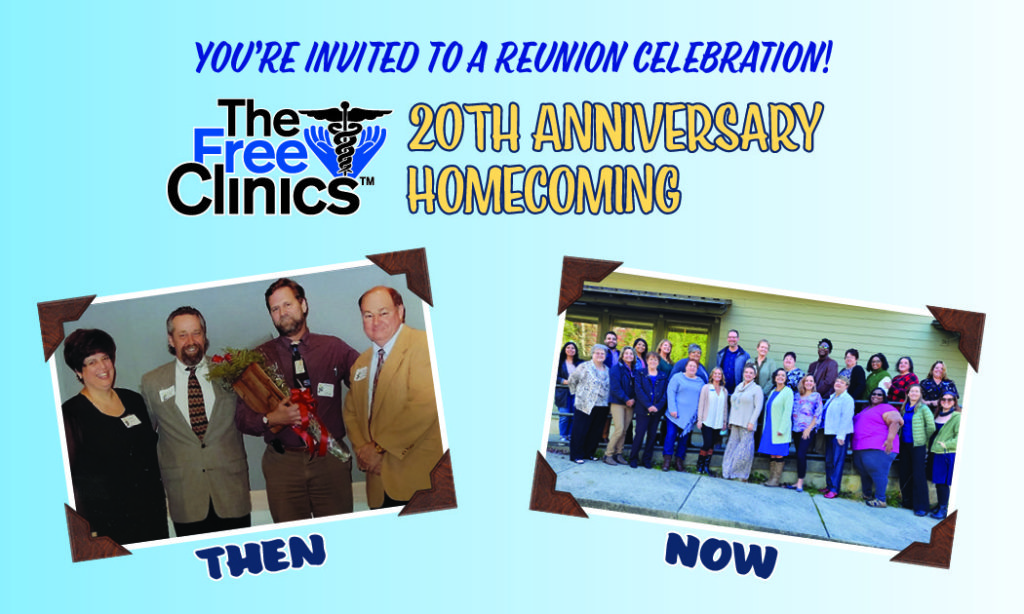 The Free Clinics's 20th Anniversary Homecoming
Sunday 28 August 2022 | 12:30-4:00PM
Camp Tekoa | 211 Thomas Rd | Hendersonville
$20 per person | Box lunch included
RSVP by Friday 19 August

The Free Clinics invites you to join us at this unforgettable lakeside bash, as we remember our humble beginnings and look forward to our future! Come ring in 20 years of caring for our neighbors in need…with a splash! 
Wear your swimsuit for a dip in the lake, or simply enjoy the spacious covered pavilion and indoor dining hall to sit with friends old and new to look back on your collective memories of TFC over the years.
A boxed lunch and beverages are included for all guests, with a later sweet treat of cupcakes as we all wish 'Happy Birthday!" to the Clinics!
For any questions about this event, please contact Sarah at 828-697-8422 ext. 131 or sfriedell@thefreeclinics.org.
20th Anniversary Homecoming is presented with support from these generous sponsors: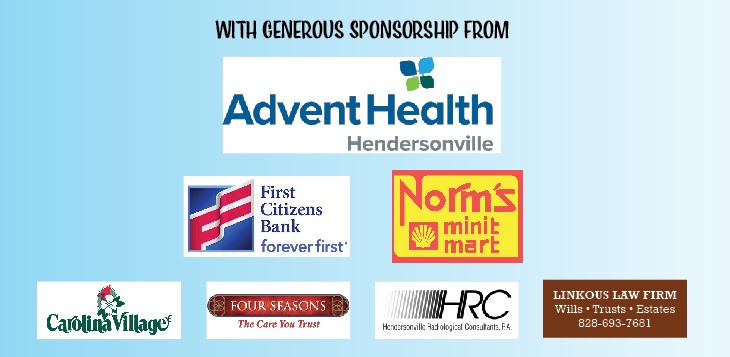 AdventHealth
First Citizens Bank; Norm's Minit Mart
Carolina Village; Four Seasons Hospice; Hendersonville Radiological Consultants; Linkous Law Associates