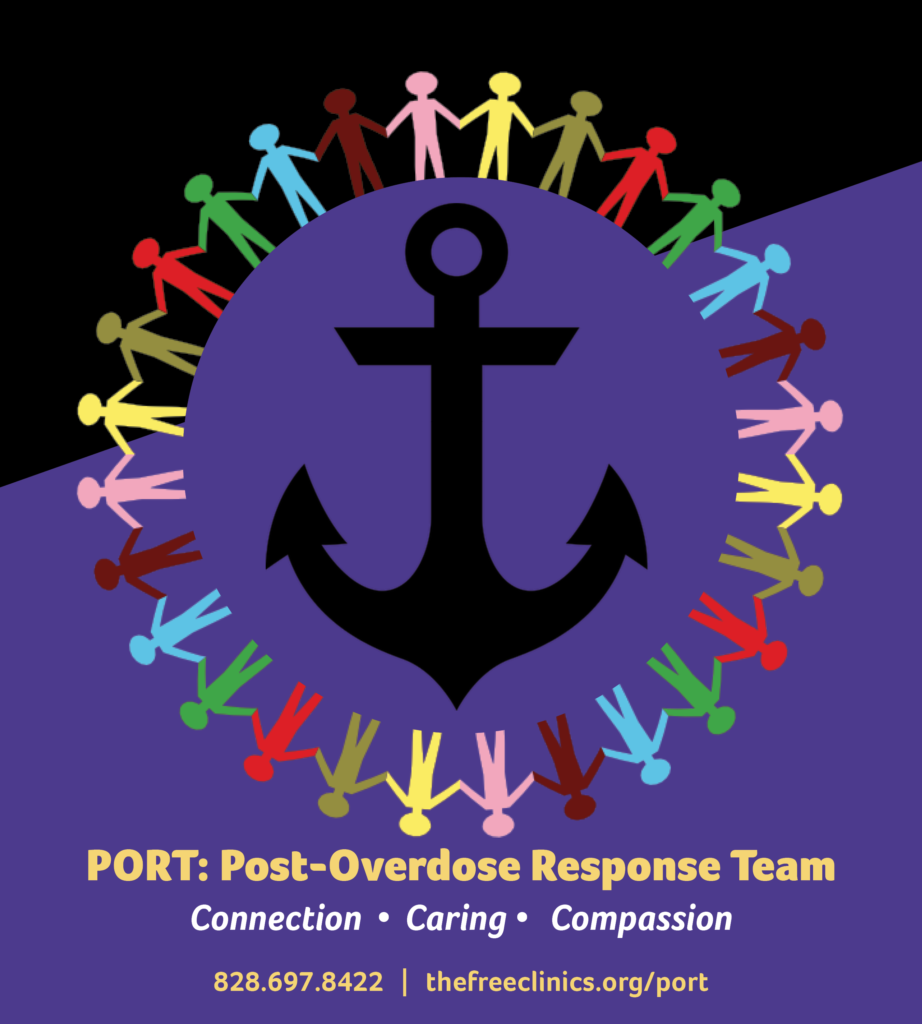 How can we support you?
We are a team of Peer Support Specialists with lived experience.
Peer Support Specialists are people supporting people. Advocacy.
We too have been there, done that.
You are not alone!
Nothing about us, without us!
828.845.0441           

and
828.845.0541
Mr. Free                         
PORT is Henderson County's Post-Overdose Response Team
CDC funding awarded to create Community Linkages of Care for Overdose Prevention and Response through Henderson County Department of Public Health, partnering with The Free Clinics (TFC)
Goal: to create a post-overdose response team with certified Peer Support Specialists
Team: TFC's Peer Support Specialists are persons who have lived experience of substance use and are able to draw upon their lived experience in discussing treatment and recovery
Focus: to engage persons who have experienced an overdose in conversation about recovery and treatment and to connect justice-involved persons to care
PORT will provide linkages to harm reduction options and social supports such as housing, employment, transportation, and food, in addition to treatment and recovery options
For more information about the Post-Overdose Response Team, please contact Ms. Kelly LaRowe at 828-845-0441 or Mr. Free Fletcher at 828-845-0541.