Last month, The Free Clinics and Henderson County were honored with the Local Government Federal Credit Union (LGFCU) Excellence in Innovation award from the NCACC for our Behavioral Health Navigation for Inmates program.
In this brief video, Patient Health Advocate/Navigator Tina LaFoy describes the impact this important new program has on the health and well-being of the individuals in detention and their families.
This infographic charts the development of this award-winning program in the Henderson County Detention Center, and the remarkable results we have achieved so far.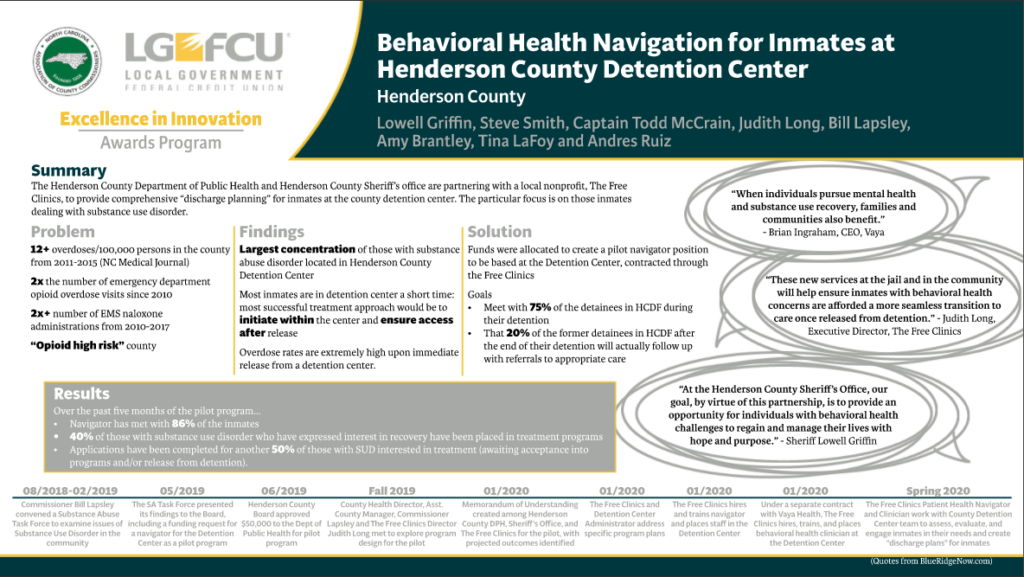 09/15/2020