Published by the Hendersonville Times-News
The Free Clinics (TFC) is an innovative, dynamic, volunteer-based community resource that ensures access to healthcare for low-income, uninsured residents of Henderson and Polk Counties. We work collaboratively with the local community health centers, health departments, social service agencies, and hospitals to augment and enhance the healthcare system and provide vital services that are not duplicated. We are a community of over 270 dedicated volunteers and over 175 healthcare partners, working together to make our communities healthier places to live, work, learn, and play. Through TFC, our community comes together, helping our most vulnerable neighbors address their health concerns–with everything from access to a doctor's visit to medications to lack of healthy food or transportation challenges.
Client Interactions
In 2017-18, TFC provided a total of 34,556 client encounters for 1,960 unduplicated patients.
Services
Acute Care
Medical Clinic

Chronic & Specialty Care
Bridges to Health
Community Case Management
Diabetes Program
Endocrine Clinic
Eye Clinic
Phoenix Project
Community Health
Bikes 4 Life
Community Garden
Diabetes Education
Flu Shot Clinics
HealthWays
Information & Referral Services
Patient Health Advocacy
Wellness Screenings

Mental Health Care
Counseling
Psychiatric Care Navigation
Psychiatric Clinic
Pharmaceutical Support
Community Pharmacy
Medi-Find Prescription Assistance
Medication Therapy Management
Return on Investment
The value of professional services given was over $9.6M with an annual budget of approximately $1.2M. Our return on investment is $1 = $8.18
National Recognition
TFC was deeply honored that our exciting, collaborative Bridges to Health Program received national recognition for the third year in a row. Bridges works with the most vulnerable, highest need patients. Since July 2010, TFC and our partners have demonstrated a $6M savings to the local hospital and a 52% reduction in inappropriate hospital utilization; medical improvements so that 61% of patients have improvements in their depression score, 63% of patients with hypertension have a healthy blood pressure, and 80% of patients with diabetes have a healthy A1c; and social improvements among patients so that 42% of patients are employed, 64% experience an improvement in their ability to make decisions and function well in day-to-day life, and 94% are housed rather than homeless.
In 2016, Bridges was a top three finalist for the Kate B. Reynolds Innovations in Rural Health Award. In 2017, the Robert Wood Johnson Foundation recognized Dr. Steven Crane as the Health Equity Leader of the Year for his vision and leadership with the Bridges program. In 2018, Dr. Crane presented the Bridges model at the American Public Health Association meeting in San Diego and TFC was featured on the Robert Wood Johnson Culture of Health Blog.
New Programming
In 2018, TFC continued to expand and develop new and unique partnerships to better serve our vulnerable neighbors, continuing to make Henderson and Polk Counties healthier places to be.
Expansion of Bridges to Health
TFC added two new sites for our award-winning and very successful BTH project—one at the Henderson County Detention Center and one at the Blue Ridge Health 7th Avenue site.
The Phoenix Project
This exciting new collaborative project with Safelight and AdventHealth, as well as other partners like Steps to Hope, creates a model of integrated, trauma-informed care for vulnerable women, especially survivors of interpersonal violence, sexual assault, and/or human trafficking. The Phoenix Project enables survivors' access to primary care, obstetrics/gynecology, and behavioral health providers of AdventHealth at TFC's sites, as well as intensive case management by a dedicated RN.
If you are interested in becoming a patient, learning more, making a donation or volunteering, please call 828.697.8422 or visit our website at www.thefreeclinics.org.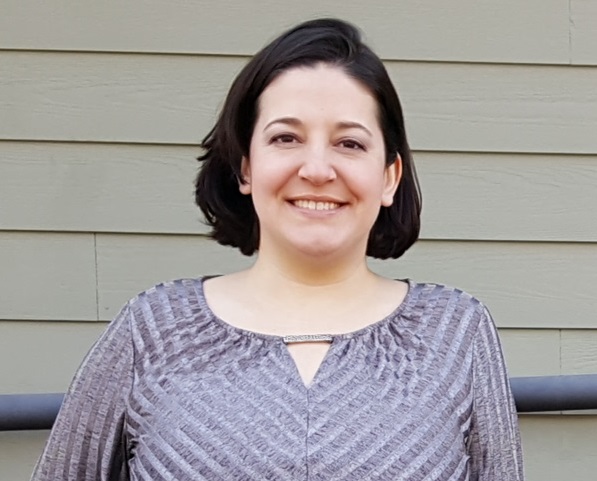 Interview with The Free Clinics's Patient Health Advocate Emily Shock
Q: What are some of the main duties included in your position?
A: The Patient Health Advocacy program seeks to assist The Free Clinics's patients in addressing the social barriers that affect their health – generally this refers to sufficient food, safe and affordable housing, and transportation.
My job as PHA is to provide resources and counseling to address these needs, as well as to help our patients set goals to lessen these barriers for themselves. I can help our clients get to and from our wonderful area food pantries; I oversee our Bikes 4 Life program, which refurbishes donated bicycles for our patients with transportation struggles; I can assist in navigating the difficulties of finding housing in the area.
I attempt to remove the stumbling blocks that keep our patients from improving their wellness: interpretation for our Spanish-speaking clients, help finding job resources, online applications for SafeLink phones…
What attracted you to the mission of The Free Clinics?
A: Having worked previously in home health for people with disabilities, The Free Clinics's mission to provide for our neighbors in need drew me in and gave me a new way to help my community. Spend some time with our patients and volunteers, and it's easy to see – feel – the support, kindness and care that live at The Free Clinics. Great people doing great work!
Q: The Free Clinics serves about 2,000 patients a year. What are some of the impacts of that number?
A: The 2,000 individuals who received services from The Free Clinics represent a portion of our community who were uninsured and without the immediate means to access the healthcare they need.
Many of these people, without the money to be seen in a doctor's office, would have no choice but to go to the emergency department for treatment. This burdens the ED staff as well as the taxpayer. The Free Clinics can provide urgent care to these individuals (thanks to our amazing volunteer professionals and community partners) and lighten the load for all – our patients can have their health concerns addressed, and the ED can utilize their people and funds for other serious issues.
Our goal is to provide quality care for all, regardless of their ability to pay, and we work hard to support our community's health. Our patients can receive their medications from our community pharmacy or through our prescription assistance program; they can receive specialty care at free or reduced cost from our community partners; they can take home fresh, healthy food from our community garden and local farm donations. We endeavor to use every dollar as efficiently as possible for those 2,000 residents and beyond.
Q: Do you see the number of patients served increasing over the next five years? Why or why not?
A: I expect the number of patients we serve to increase in the coming years. Western North Carolina is a beautiful place to live, and because of this we have incoming residents adding to the workforce each year – more people competing for jobs, affordable housing, and resources can contribute to the disparity between income and cost of living.
Many of our patients are forced to make hard decisions regarding their money. Even those whose employers offer insurance may not be able to afford it. If a parent has to choose between health insurance for themselves and food for their family, they often choose to pay for the more immediate need – a distressing decision, but this is a reality for many people.
As the gap between means and expenses grows, we may see an increase in uninsured patients – people who will still need healthcare. In the interim, while our community seeks to address our shared obstacles and improve the quality of life of all our members, The Free Clinics will be among the many local organizations helping to ease the burden for our clients.
Q: What are some of the best ways the community can support The Free Clinics?
A: There are so many ways to help! I think it's important for the community to know that we are providing services beyond traditional healthcare – meaning that we have a variety of needs for support.
Our Bikes 4 Life program accepts new and gently used bicycles to distribute to patients. Our community garden needs various supplies and funds each year. We participate in farm gleans with the Society of St. Andrew to bring fresh produce back to The Free Clinics for our patients to share.
We have a busy pharmacy, front office, and other programs that require manpower – volunteers are the reason we are able to do what we do! Of course we wholeheartedly accept monetary donations, but equally valuable are the time and expertise that our volunteers bring.
In addition to the nurses, doctors, and specialists who donate their time to our clinical programs, we would love to engage all our community members. So to those who garden, bike, build, fix, organize; those who love greeting people, answering phones, and generally loving on others; those who like to campaign, distribute brochures, spread the word…no gift of yours is too small. Many hands make light work!
3/08/19