Friday 24 April 2020
The Oriole Mill
701 Oriole Dr | Hendersonville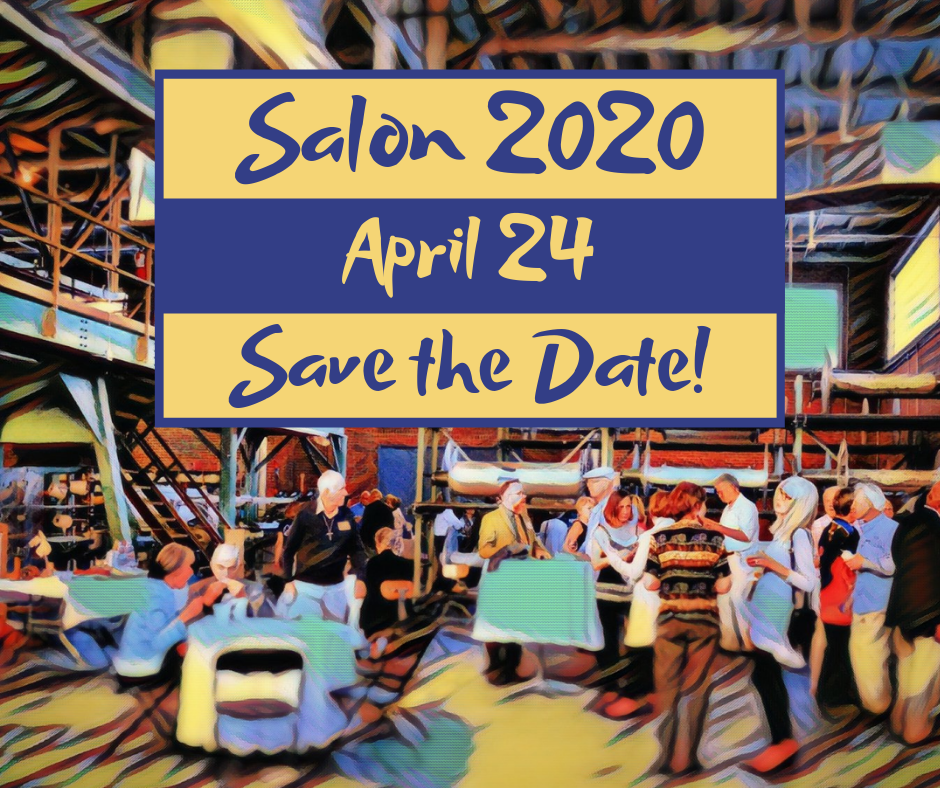 Please stay tuned for more details about our 2020 event! In the meantime, check out photos from our 2019 party HERE (photos by Robin Reed).
About Salon
The Free Clinics's longest-running event, Salon is an evening of fine wine and food, art and entertainment, and engaging conversations, all in an unexpected setting. Hosted at The Oriole Mill, guests nibble and sip on delicious offerings from generous local chefs and beverage purveyors while browsing and bidding on the array of unique items and experiences that comprise our silent auction.
For group (10+) ticket purchase discounts, please contact Sarah at 828-697-8422 or sfriedell@thefreeclinics.org.
Sponsorships are available. All sponsors will receive tickets to the event and will be publicly recognized for their generosity. Sponsors at the Pioneer, Visionary, Leader, and Champion levels are invited to attend a private pre-event reception. During this intimate gathering, Executive Director Judith Long will share insights about the latest trends in healthcare and exciting developments in our community.
Sponsorship Levels
Patron: $250 – 2 tickets will be mailed to you in appreciation of your contribution
Friend: $500 – 2 tickets will be mailed to you in appreciation of your contribution
Champion: $1,000 – 2 tickets and private reception
Leader: $2,500 – 4 tickets and private reception
Visionary: $5,000 – 8 tickets and private reception
Pioneer: $10,000 – 12 tickets and private reception
If you are interested in becoming a business/corporate sponsor for this event, or if you would like more information about annual sponsorship opportunities, please contact Helen Dowling at hdowling@thefreeclinics.org or 828-697-8422 ext. 135.